Amar Foundation is a registered Trust with a mission to provide employment to physically challenged and rural poor and to create income generating activities for Amar Seva Sangam. It is actively engaged in the following activities:
Manufacturing and selling garments, handicraft items and greeting cards.
Tailoring job work for hosiery manufacturers.
Manufacturing and selling notebooks, daily sheet calendars and book binding.
Amar Foundation currently employs around 65 rural people of which around 25 with physical and/or intellectual challenges
Tailoring and Garment Unit
Our Tailoring and Garment unit stitches school uniform, corporate uniform and garments required by other manufacturing units since January 2000.  The tailoring unit has modern machines like SUNA/Juki/Ambarla Power Sewing machines, Overlock machine, Kaja/Button machine and Cloth Cutting machine.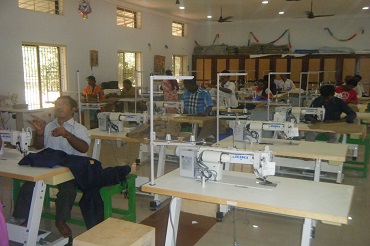 Our Hosiery Unit undertakes sub-contract job works since 2014, from manufacturers from Tirupur, a world known hosiery centre. Around 60% of the employees here are challenged.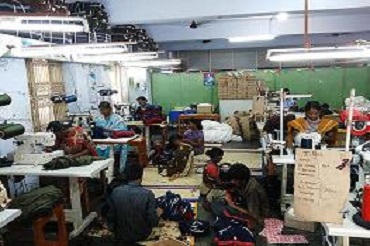 Notebook, Diary making and Book Binding Unit
Our Notebook, Diary and Book binding unit makes notebooks for schools and corporates as well as Diaries for corporates since September 1997. More than 80% of its employees are challenged.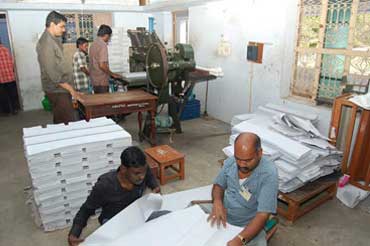 | Section Name | Normal Staff | Challenged Staff | Total |
| --- | --- | --- | --- |
| Tailoring and Garment Unit | 6 | 6 | 12 |
| Hosiery job work Unit | 16 | 16 | 32 |
| Notebook, Diary making and Book Binding Unit | 3 | 8 | 11 |
| Employment Statistics | 25 | 30 | 55 |