Village Based Rehabilitation Initiatives
Rural community based program aimed to promote Inclusion of Children with Disabilities.
Rationale for this program
Early Intervention and continuous therapeutic services improve the functioning of Children with Disabilities. This would reduce parental care stress and promote independence of children with disabilities.
Parents of children with disabilities need continuous support in bringing up their children as well as to maintain their emotional stability.
Affordability and Accessibility of rehabilitation services for children with disability in the rural areas are limited.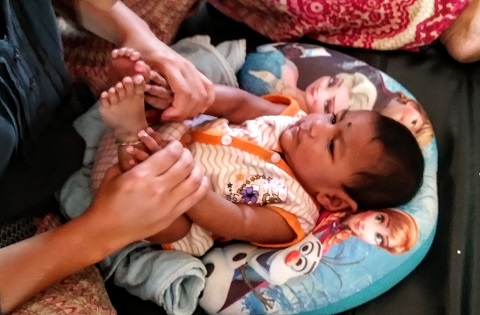 Capacity building of Parents/Caregivers to work with their children with disabilities.
Therapeutic services facilitated through trained Community Rehab Workers (CRWs) guided by Rehab professionals.
Facilitation of suitable assistive devices and home environmental modifications required.
Developing support system for children with disability (mentors) at school.
Sensitization of public, school management and government officials about Rights and needs of children with disability.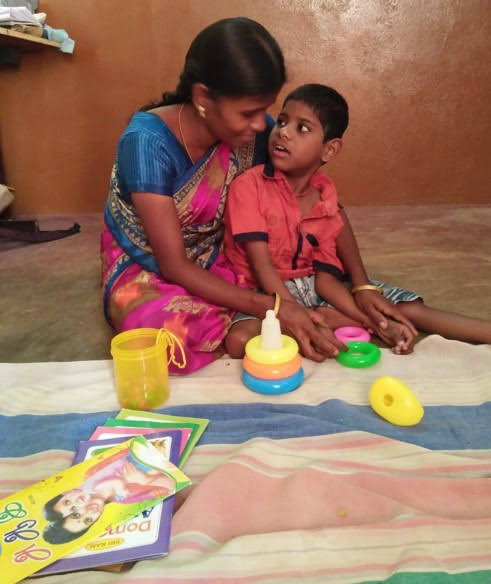 Home Based Services
- Services given at the doorsteps of children either at home or school.
- Training given to parents to work with their children with disabilities
- Area of focus: Self-care, community mobility, communication, functional academics, school inclusion, etc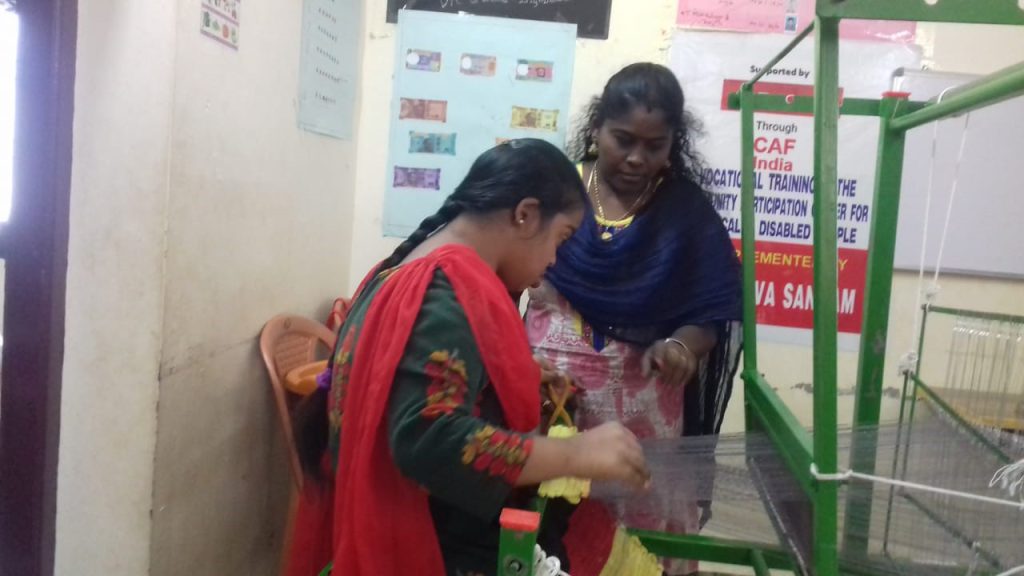 Parents Managed Respite Centers and vocational centers
- These are Community level rehab and vocational centers for children and adults with high support needs.
- These centers are managed by parents of children with disability with technical support from Amar Seva Sangam.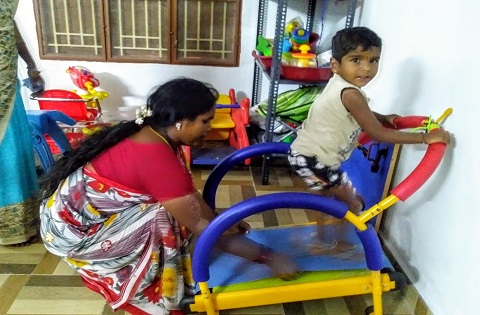 Early Intervention Centers
- Resource centers for Children who require intensive training, newly diagnosed need for assistive devices and transition program like moving to school.
- These centers are located at various small towns and run with the support of parents.
Village Based Rehabilitation Development
Current issue- Low awareness of rights/benefits and poor reach of entitlements to rural people with disabilities, impacting their livelihood.
To address this issue, Amar Seva Sangam(ASSA) commenced the VBRI Development Initiative in the year 2000 to empower persons with disabilities to provide them with the required resources and skills to support themselves and their families independently. They are also given support to gain awareness of their rights and entitlements.
Three key aspects of support are provided to the person with disability and their family by the VBRI development initiative.
Livelihood support- training for self-employment and entrepreneurship (computer skills, electronic good repairs, tailoring, basket weaving, book-binding, soap making etc.)
Financial support- microfinance and facilitation of loans; sponsorship; providing income generating assets to them through bank credit and government subsidy.
Advocacy Self Help Groups, Community awareness and social inclusion.