Early Intervention has a significant impact for children who have delayed development in physical, cognitive, emotional, sensory, behavioral, social and communication domains of development. With quality early intervention services children can reach their potential, live a meaningful life and integrate into their communities.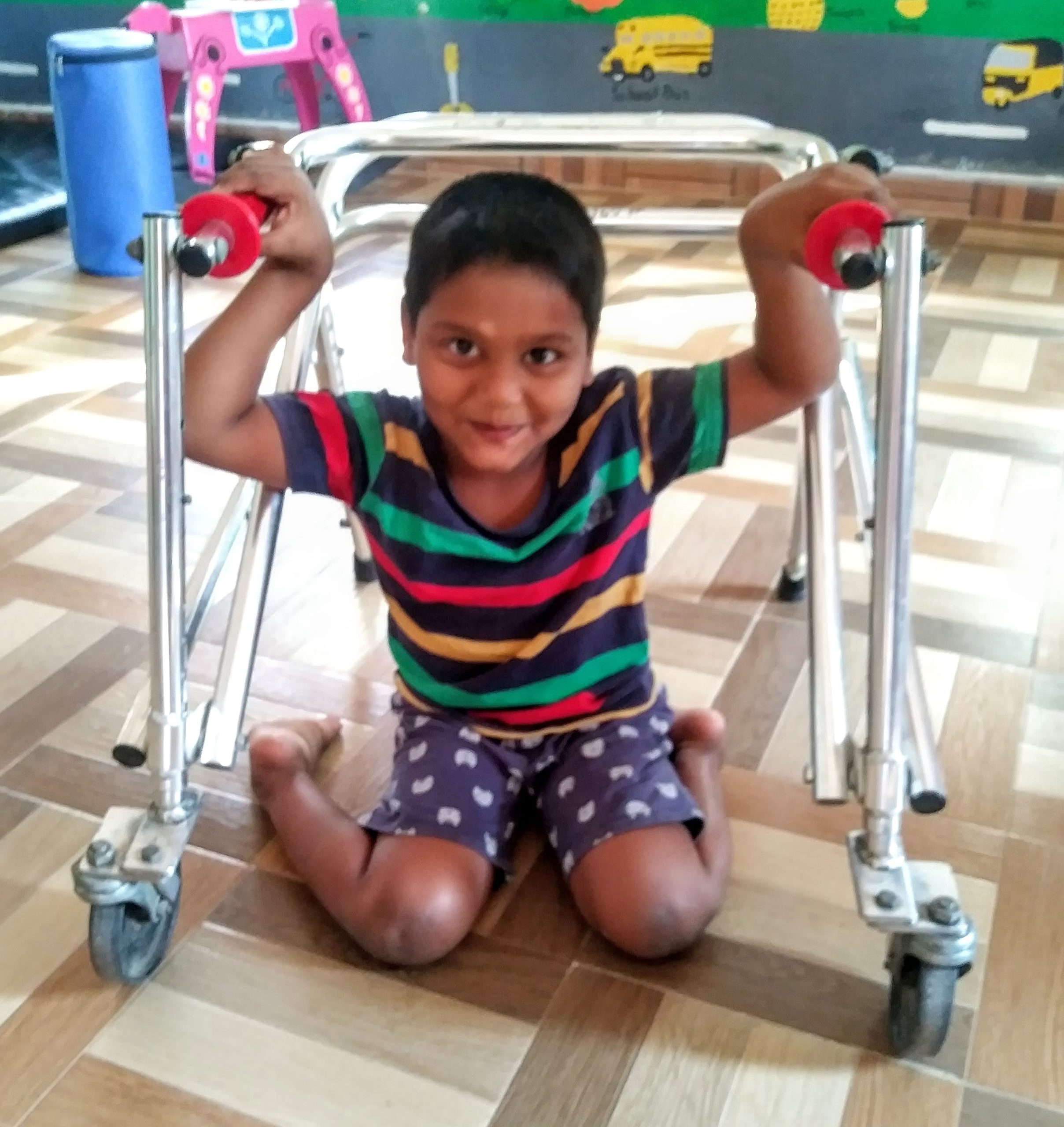 ENABLING INCLUSION (EI) APP & MODEL
Amar Seva Sangam has provided Early Intervention and child rehabilitation services for children with developmental delays since 2014 using a real-time mobile technology platform called the EI App – Enabling Inclusion App. This Enabling Inclusion program was started with the bold idea, that community rehabilitation workers can provide early intervention services to children in their own homes or in community centres by connecting these community workers with rehabilitation specialists (physiotherapists, occupational therapists, speech therapists/trainers and special educators) through the use of the Enabling Inclusion (EI) app. This has led to significant improvements in motor, cognitive, speech, functional and social development outcomes for children, as well as increased school enrollment, increased family empowerment, improved parent-child interaction and reduced strain on caregivers.
We support children, families and communities
Make a difference in the lives of thousands of Children with Developmental Delays and Disabilities to reach their full potential by scaling the impact of our high fidelity, high quality and cost effective Enabling Inclusion® Solution through NGOs, Government and Corporate participation.
Collaboration with District Early Intervention Centers
Children with developmental delays, disabilities, defects and deficiencies are referred to DEICs from various government program – RBSK, Samagra Shiksha, ICDS and PHCs.
Due to distance, children with developmental delays and disabilities may not come for regular therapy services.
To ensure regular therapeutic to the needy children, we collaborate with DEIC, Tenkasi and refer them to home or Centre based early intervention Centre nearby at various blocks.
Amar Seva Sangam Speech trainer deputed at DEIC, Tenkasi attending to a needy child.